Decomotions (English)
Please read the End User License Agreement before downloading.
We consider all customers who download our products have agreed with the agreement.
---
"Everio MediaBrowser™ HD Edition" Ver.1 Decomotion Updater
About Updater
"Everio MediaBrowser™ HD Edition" Ver.1.01 needs to be installed to update the software.
Following decomotions will be added.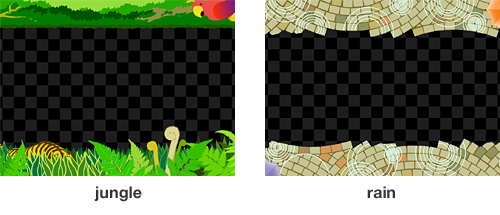 Refer to Update Version Check Procedure for checking the installed version.
This updater does not support other products.
---
System Requirements
Refer to the Specifications and system requirements page for details.
Installation Procedure
Download the updater.
Double-click the downloaded file and follow the instructions on screen to execute installation.
---
---
Update Version Check Procedure
Follow the below procedure to check if you have updated the software successfully.
Start up "Everio MediaBrowser™ HD Edition" Ver.1.
Click [YouTube™] button.
In Step 1, select one or more video files and click [Next].
In Step 2, enter YouTube™ account and click [Next].
In Step 3, select any file in the [Title] area and click [Decomotion Settings].
Drag the scroll bar in the [Select theme] area to the right.
If you find "jungle" and "rain", the update is completed.
---
Updater Download
Everio MediaBrowser™ HD Edition Ver.1.01 Decomotion Updater Download (EXE : 5.72MB)
Click the above to download the updater.
To save the updater, right-click the above and select "Save Target As..." or "Save Link As...".